Sam's Mart News
Stay Informed
Keep up to date with what's happening at Sam's Mart.
Introducing our new food options!
At Sam's Mart, we strive to provide our customers with an easy and delicious option for when they are on the go. New items such as mini tacos, empanadas and tamales have been added to the hot foods case along with fan favorites such as pizza and chicken tenders. We're excited to be able to provide you with a variety of options that are sure to please anyone in the family. The next time you're in a pinch and need a quick lunch or dinner, stop by your neighborhood Sam's Mart for a fresh, hot and delicious meal.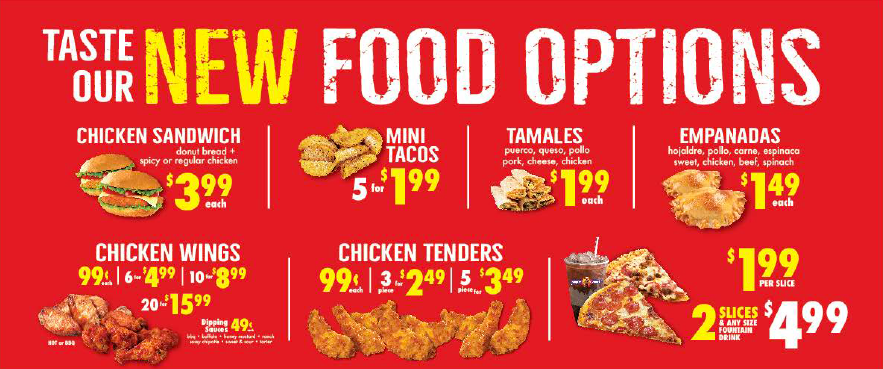 Grand Opening Party at Store #105
On Friday, December 1st Sam's Mart and Sam's Xpress Car Wash held a Grand Opening Party for their new joint location at 9308 Steele Creek Road. The event featured free car washes, free food, games. prizes and special appearances by Sam the Bear (Sam's Xpress Car Wash), Norm (UNCC), Homer (Charlotte Knights) and Lugnut (Charlotte Motor Speedway). Customers were treated to free coffee in the morning along with free Monster Energy, hot dogs & hamburgers and snack samples throughout the day.